Are you looking to dispose of your old, unwanted, scrap car and earn some cash in the process? Scrap Car Syd is your go-to solution for hassle-free scrap car pick-up in Sydney. We understand the importance of efficient and environmentally responsible disposal of scrap vehicles, and we are here to provide a seamless experience for car owners looking to get rid of their old cars.
Your Reliable Choice for Scrap Car Pick-Up in Sydney
Scrap Car Syd is your trusted and dependable solution for efficient scrap car pick-up in Sydney services. We understand the significance of a seamless and responsible car disposal process, and we are dedicated to providing a reliable and customer-centric experience. With our team of professionals and a commitment to environmental sustainability, we make the entire process effortless.
From instant quotes to eco-friendly disposal, we offer a transparent and streamlined approach, ensuring you receive top-notch service and the best value for your scrap car.
Choose Scrap Car Syd for a hassle-free pick-up experience, and let us turn your unwanted vehicle into cash while contributing to a cleaner environment.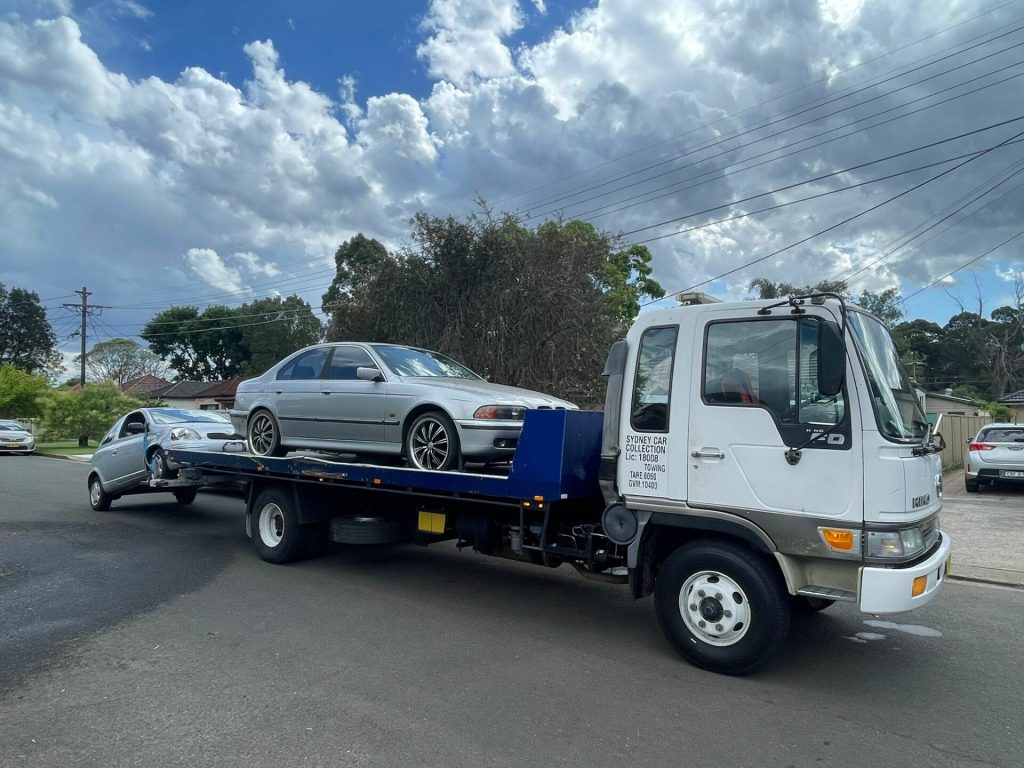 Our Services
Here are the services we provide 
1. Scrap Car Pick-Up
Scrap Car Syd offers a convenient and swift pick-up service for scrap cars throughout Sydney. No matter where you are located in the city or its suburbs, our team will come to you, assess your vehicle, and provide a fair and competitive offer. We take the stress out of finding a buyer for your scrap car and ensure a smooth process from start to finish.
2. Instant Quotes
Gone are the days of haggling over the price of your scrap car. At Scrap Car Syd, we offer instant quotes for your vehicle based on its make, model, condition, and other relevant factors. Our transparent pricing ensures that you know exactly what you'll receive for your scrap car before the pick-up, providing you with peace of mind and certainty.
3. Eco-Friendly Disposal
We are committed to environmentally responsible disposal of scrap vehicles. Scrap Car Syd follows sustainable practices to recycle and reuse as much of the vehicle as possible, minimising the impact on the environment. Our dedication to eco-friendly disposal helps reduce the carbon footprint and promotes a cleaner, greener future.
4. Paperwork Assistance
Dealing with paperwork and legalities associated with scrapping a car can be overwhelming. Scrap Car Syd simplifies the process by providing assistance with all the necessary paperwork. Our team will guide you through the documentation required for a smooth transaction, making the entire process hassle-free.
On-Site Scrap Car Pick-Up Process
Scrap Car Syd's on-site pick-up process is designed for your convenience and peace of mind. Once you've scheduled a pick-up, our experienced team will arrive at your location as agreed.
We conduct a thorough assessment of your vehicle's condition and finalise the paperwork swiftly, ensuring a smooth transition. Our experts then carefully load your car onto the tow truck, handling the logistics with efficiency and care.
The entire process is designed to be seamless, allowing you to bid farewell to your old vehicle with confidence, knowing you've chosen an environmentally responsible option for its disposal. With Scrap Car Syd, the on-site pick-up process is hassle-free and aims to deliver a satisfying experience for every customer.
Scheduling the Pick-Up
Scheduling a pick-up with Scrap Car Syd is a straightforward and customer-centric process. Once you reach out to us to scrap your car, our team promptly gathers the necessary details about your vehicle.
Based on this information, we provide you with an instant quote and work with you to find a suitable pick-up time. Our aim is to accommodate your schedule and preferences, ensuring a seamless experience.
Whether you need a pick-up at your residence, workplace, or any other location, we strive to be flexible and reliable. Your convenience and satisfaction are our top priorities as we schedule the pick-up, making the process as easy and efficient as possible.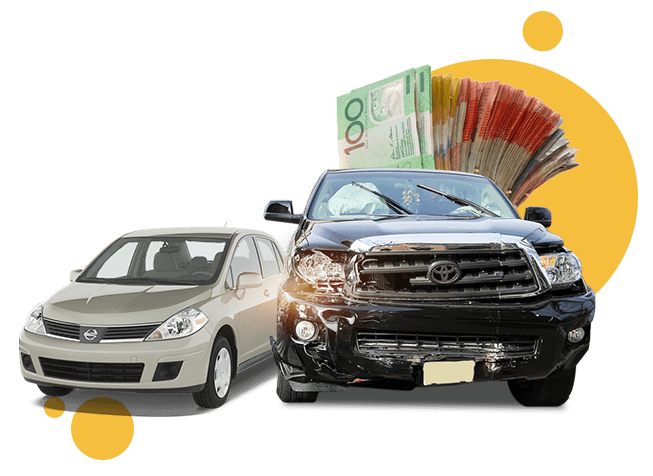 Preparation for Scrap Car Pick-Up in Sydney
Here's a list of points for preparing for a smooth pick-up experience with Scrap Car Syd:
Gather Documentation: Ensure you have the car's registration, title, and identification documents ready.
Remove Personal Items: Take out all personal belongings and valuables from the vehicle.
Inspect and Note Damages: Conduct a brief inspection and document any damages or issues with the car's condition.
Choose an Accessible Location: Select a pick-up location with enough space for the tow truck to maneuver easily.
Communicate Instructions: Share any specific instructions or concerns you have with our team in advance.
Be Punctual: Be ready and punctual on the scheduled pick-up date and time.
Tips for a Smooth Pick-Up Process
Here are concise tips for a smooth pick-up process with Scrap Car Syd:
Provide Accurate Vehicle Details: Give precise information about your car for an accurate quote.
Prepare Necessary Documents: Have ownership and identification documents ready.
Empty Your Car: Remove personal belongings before the pick-up.
Note Existing Damages: Document any pre-existing damages for transparency.
Choose an Accessible Location: Opt for a location easily accessible for towing.
Communicate Special Instructions: Share any specific details or instructions in advance.
Be Punctual and Available: Be on time and ready for the scheduled pick-up.
Ask Questions: Don't hesitate to ask any questions or seek clarification.
Factors Affecting Scrap Car Value
Considering these factors helps estimate the scrap car's value accurately.
Weight: Heavier cars yield more scrap metal, hence a higher value.
Metal Market Prices: The market value of scrap metals directly impacts the car's worth.
Vehicle Details: Make, model, year, and condition influence its scrap value.
Catalytic Converters: Intact converters with precious metals boost the value.
Recyclability: Ease of recycling affects the car's value.
Local Regulations: Compliance with local laws may impact the price.
Scrap Yard Policies: Location and yard policies can influence the offer.
Demand for Parts: Reusable parts in demand can increase the overall value.
Why Choose Our Scrap Car Pick-Up Service?
Top Dollar for Your Scrap Car: We offer competitive prices for your scrap car, ensuring you get the best value for your vehicle.
Professional and Friendly Service: Our team is dedicated to providing a professional and friendly service, making the entire process easy and stress-free for you.
Prompt and Reliable Pick-Up: We understand the value of your time. Our team ensures prompt and reliable pick-up of your scrap car, at a time that suits you best.
Environmentally Conscious: We are committed to preserving the environment by adhering to eco-friendly practices in the disposal of scrap vehicles.
Say goodbye to the hassle of selling your old car and hello to a seamless, efficient, and rewarding experience with Scrap Car Syd. Contact us today for a quick quote and arrange for a convenient scrap car pick-up anywhere in Sydney. Your scrap car can turn into cash in no time!
Contact Us
Have questions or ready to schedule a pick-up for your scrap car with Scrap Car Syd? We're here to assist you! Contact us via the following methods:
Phone: Call our friendly team at 1300 356 697 during our operational hours for immediate assistance and to schedule a pick-up.
Email: Reach out to us via email for inquiries, quotes, or any information you need regarding our services.
Online Form: Visit our website at https://www.scrapcarssyd.com.au/contact-us/ and fill out our convenient online contact form. We'll get back to you promptly with the information you need.
Visit Us: If you prefer face-to-face interaction, drop by our location at [Your Address]. Our team will be more than happy to assist you in person.
We look forward to hearing from you and providing you with excellent service for your scrap car needs! Your satisfaction is our priority, and we're here to make the process of disposing of your old car simple and rewarding.