Are you tired of dealing with your unregistered car, wondering what to do with it? Look no further! Scrap Car Syd offers a hassle-free solution to get rid of your unregistered vehicle while putting cash in your pocket. We are the leading auto buyer in Sydney, offering top dollar for all makes and conditions of unregistered cars. With our seamless process and exceptional customer service, you can say goodbye to your unwanted car and hello to instant cash!
Cash for Unregistered Cars Sydney: Turn Your Old Vehicle into Instant Money!
Scrap Car Syd is a reputable company that has been serving the Sydney community for over a decade, gaining trust and recognition for its exceptional services. Our team of experienced professionals understands the hassles involved in dealing with unregistered cars and aims to make the process seamless for you. We have streamlined our "Cash for Unregistered Cars Sydney" service to ensure a quick and stress-free experience, saving you time and effort.
Not only do we offer top-dollar payouts for your unregistered vehicle, but we also guarantee a transparent and fair valuation process. Our experts assess your car's condition, considering factors such as make, model, year, mileage, and overall state, to determine the most accurate and competitive offer for you. We believe in building long-lasting relationships with our clients, and thus, customer satisfaction remains at the core of our operations.
Hassle-Free Solution To Get Rid of Your Unregistered Vehicle
Having an unregistered car sitting around can be a source of stress and inconvenience. Instead of letting it become a permanent eyesore, turn it into a quick and easy cash solution. Scrap Car Syd is here to help you eliminate the hassle of selling or disposing of your unregistered vehicle. We understand that the process can be confusing and time-consuming, but with our services, you can save yourself from all the headaches.
Our team of experts specializes in buying unregistered cars, making the process smooth and efficient. Whether your car is old, damaged, broken down, or simply unregistered, we will take it off your hands and pay you top dollar for it. Don't let your unregistered car become a burden - let Scrap Car Syd provide you with a hassle-free solution to clear your space and fill your wallet.
About Scrap Car Syd
Scrap Car Syd is a reputable and reliable car removal company based in Sydney. We have been in the automotive industry for years, providing exceptional services to our valued customers.
Our mission is to make the process of getting rid of your old, unregistered cars as simple and hassle-free as possible while offering fair and competitive prices.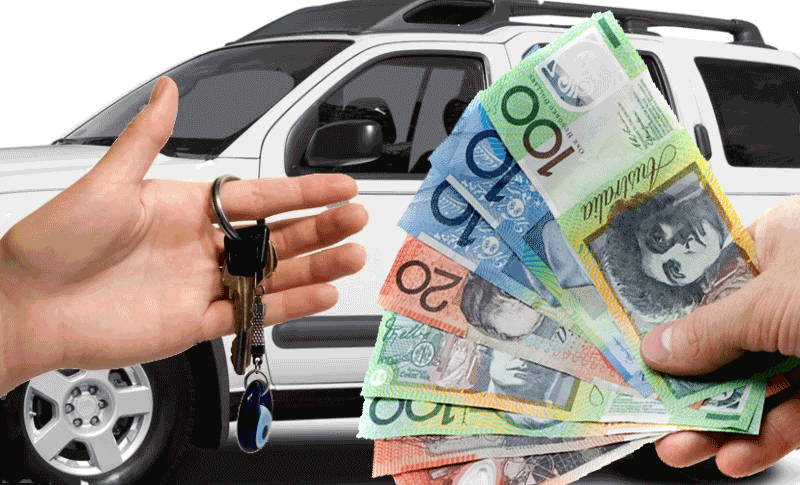 We Buy Unregistered Cars Of Any Make & Condition
At Scrap Car Syd, we believe that every car has value, regardless of its make, model, or condition. Whether you have an old sedan, a damaged SUV, a broken-down truck, or any other type of unregistered vehicle, we are interested in buying it. Our team has years of experience in the automotive industry, allowing us to assess the true worth of your unregistered car accurately.
Even if your car is no longer running or requires extensive repairs, don't worry - we will still offer you a competitive price for it. We aim to make the selling process as easy and beneficial for you as possible. With Scrap Car Syd, you can turn your unwanted, unregistered car into cash effortlessly.
Scrap Car Syd is Your Best Auto Buyer for Unregistered Cars
When it comes to selling your unregistered car in Sydney, Scrap Car Syd stands out as the best auto buyer you can trust. Our commitment to customer satisfaction and fair pricing sets us apart from the competition. We have earned a solid reputation for being reliable, transparent, and efficient, making the selling process a breeze for our valued customers.
When you choose Scrap Car Syd, you can rest assured that you are dealing with professionals who prioritise your convenience and satisfaction. From the moment you contact us until the completion of the transaction, our team will be there to assist you every step of the way. Experience the ease of selling your unregistered car with Scrap Car Syd today!
FREE Unregistered Car Removal Sydney
At Scrap Car Syd, we not only buy unregistered cars but also offer free car removal services throughout Sydney. We understand that arranging transportation for your unregistered vehicle can be a hassle, which is why we take care of it for you. Once you accept our offer, we will schedule a convenient time for car removal that suits your schedule.
Our team of skilled professionals will arrive at your location with all the necessary equipment to tow your unregistered car away safely and efficiently. You won't have to worry about any hidden fees or charges - our car removal service is entirely free! Earn cash for your unregistered car and enjoy free removal with Scrap Car Syd.
Contact Us Today!
If you have an unregistered car in Sydney that you no longer want or need, don't let it become a problem. Scrap Car Syd is here to provide you with a hassle-free solution, offering top cash for your unregistered vehicle, regardless of its make or condition.
With our exceptional customer service and free car removal, selling your unregistered car has never been easier. Contact Scrap Car Syd today or call 1300 356 697 and turn your unwanted car into cash!