We at Scrap Cars Syd are one of the most sought-after companies in the cash for junk car Sydney space. With years of experience behind us, you can trust that we will provide you with prompt, efficient, and high-value services. If you want top dollar for an old or unwanted vehicle, we are the company to call.
Even if your car has been rusting in the same place for many years, do not hesitate to call us. We give you top cash for a car regardless of its age and condition. If you are interested in selling a junk car, we can help. We are here to provide you with assistance and are very honest in our dealings. 
Free Junk Car Removal In Sydney
If there is a junk car in your possession that has stopped moving altogether and you don't know what to do with that – then the best thing you can do with a junk vehicle is to sell it off to a junk car removals Sydney company for this is not only the most environment-friendly method of getting rid of old vehicles but it will also bring you some quick cash for your car.
We are Scrap Car Sydney reliable junk car removal Sydney based company that buys old and junk vehicles and you can find us everywhere in Sydney, we offer excellent deals on out of use vehicles. Our company offers cash up to $9000 to buy junk cars irrespective of their make, model, age or condition and whatever car is occupying space inside your garage or in the backyard can be easily sold for some quick cash and more importantly, the deals you get are often better than expected.
If you allow us to be of service to you today, you could end up being a client and a friend for life. Typically, this happens repeatedly in our experience. One moment a seller, the next a buyer, but Scrap Car Sydney would not have it any other way, and that is why we hope to welcome you soon!
How Much Cash for Junk Car Sydney Can You Get?
Many people continue to use old cars or leave unwanted ones lying around on their property for many years. The common belief is that these vehicles do not have any value, and it would cost them a lot of money just to get rid of them. However, our service proves that this is not the case.
You can easily get up to $9999 on a scrap vehicle instantly. We provide you with an on-the-spot, free, no-obligation quote. Once you approve it, our team will tow away your vehicle and pay you for the same as agreed upon. We accept all types of makes and models of international and domestic cars in any condition.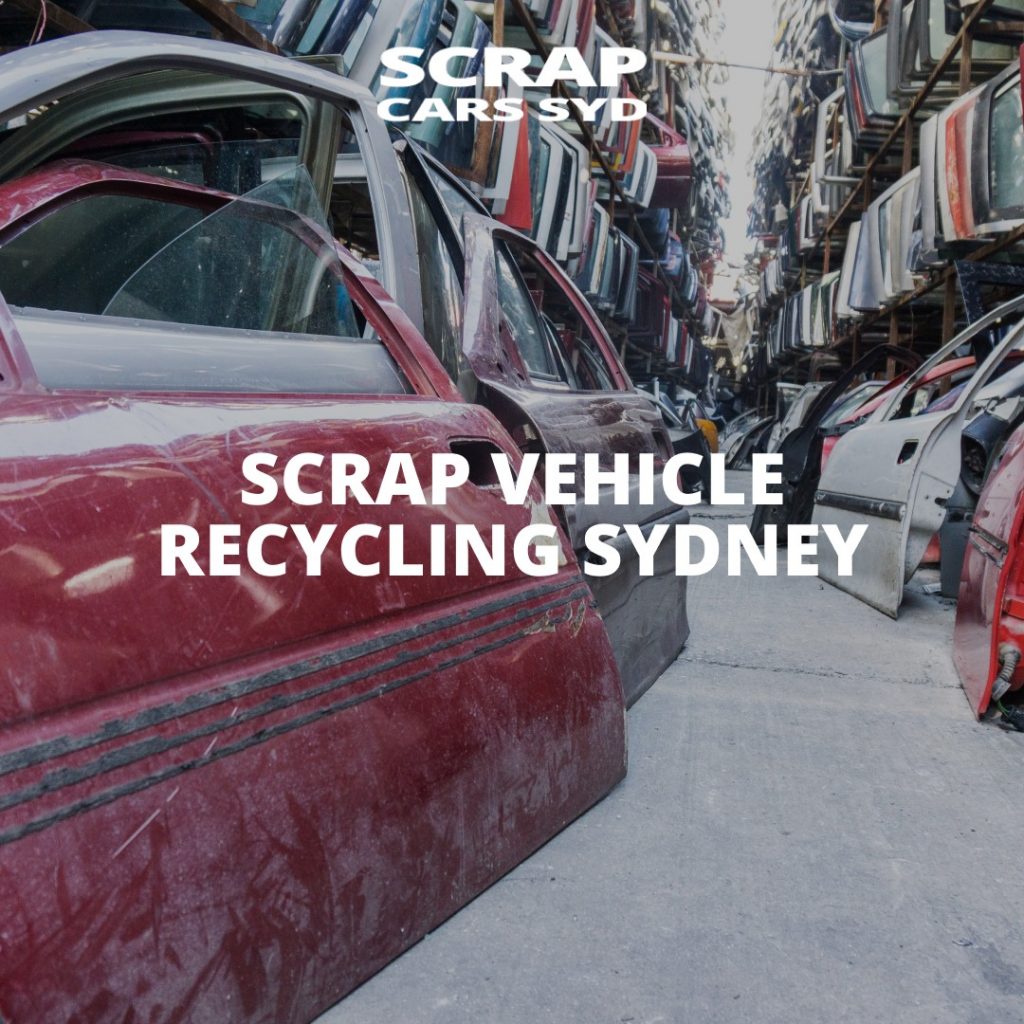 Reliable and Responsible Junk Car Removal 
Many people find this an excellent way to get a good amount of money on an old and dysfunctional vehicle. They also use this amount as a down payment on the purchase of a new car, which becomes a financially viable option for them. What makes our service very attractive is that we are prompt with our response and will pick up your vehicle at a time convenient to you and give you the money on the spot after a quick assessment.
We give you cash for old cars and offer free car removals. We also provide immediate cash for commercial trucks, unwanted Utes, and 4x4s. Our team offers the best possible price for your old vehicle, and not many companies can compete with us on this front.  
Eco-Friendly Junk Car Removal Process
What is also great is that there are no towing charges and you can get rid of the vehicle and get cash for car Sydney. While handling this job, we are mindful of the environment and follow all government regulations in the removal and disposal of these vehicles. Various components and parts, fluids and oils will be recycled while others will be disposed of responsibly.
We always work professionally and efficiently and make sure that you get the best cash amount for your unwanted vehicle. For any other information about cash for junk car Sydney, contact us today at 1300 356 697. You can also send your queries through this Online Form, and we will respond within a short time.