Welcome to Scrap Car Syd - Your Trusted Car Buyer in Sydney
Do you have a scrap car sitting in your garage, taking up valuable space? Are you tired of the hassle of trying to sell it privately or the disappointment of dealing with unreliable car buyers? Look no further! Scrap Car Syd is a professional car buyer in Sydney here to offer you a stress-free and convenient solution for your scrap car needs in Sydney.
With years of experience in the industry, Scrap Car Syd has established itself as a trusted and reliable Scrap car buyer in the Sydney region. We understand the challenges faced by car owners when it comes to selling their scrap cars, and we are committed to providing a seamless experience from start to finish..
Scrap Car Buyer Sydney: Your Reliable Solution
At Scrap Car Syd, we understand the frustration and inconvenience of owning a scrap car. Whether it's a damaged vehicle, a wrecked car, or simply a car you no longer need, we are here to help. We have built a solid reputation as the most reliable and trustworthy scrap car buyer in Sydney, and we take pride in offering fair prices for all types of cars, regardless of their condition.
with us earn Up To $9999 For Your
Honda 
BMW 
Mercedes 
Audi 
Volkswagen
Subaru 
Land Rover
Kia 
Jeep 
Brands can be collected from a Car Removal Expert Near You.
Importance of Finding a Reliable Car Buyer in Sydney
Selling a car can be a time-consuming and frustrating process, especially if you don't have the right buyer. We as a reliable car buyer in Sydney understand the local market and can provide you with a fair appraisal for your vehicle. By choosing a reputable car buyer, you can save yourself from the stress and uncertainty often associated with private sales or dealing with untrustworthy buyers.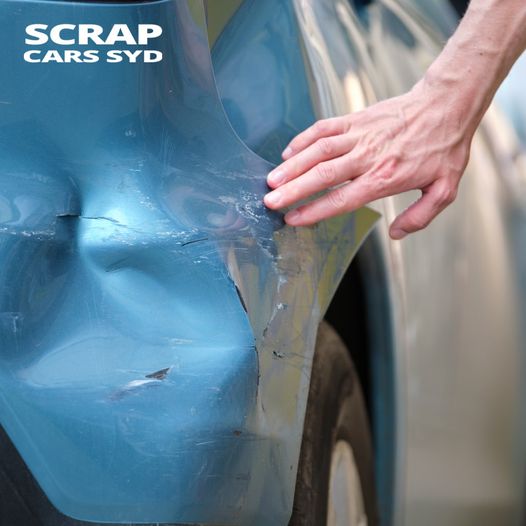 Why choose Scrap Car Syd?
Instant cash for your car: We believe in offering a seamless experience for our customers. That's why we provide cash payment for your car on the spot. No more waiting for days or dealing with delayed payments.

Free car removal: We understand that arranging transportation for a scrap car can be a hassle. With Scrap Car Syd, you don't have to worry about it. We offer free car removal services, making the process as convenient as possible for you.

Environmentally friendly approach: We are committed to sustainable practices. When you choose Scrap Car Syd, you can rest assured that your car will be disposed of in an environmentally friendly manner. We adhere to all the necessary regulations and recycle or reuse car parts whenever possible.

Professional and experienced team: Our team consists of highly trained professionals who have extensive knowledge in the automotive industry. They will guide you through the entire process, answer any questions you may have, and ensure a smooth and efficient car selling experience.

All makes and models accepted: It doesn't matter what make or model your car is - we accept them all. Whether you have a sedan, SUV, van, truck, or any other vehicle, we are ready to buy it from you.
Benefits of Selling Your Car to Scrap Car Buyer
Selling your car to a professional car buyer in Sydney offers several benefits. Firstly, you can save time and effort as they handle all the paperwork and legalities. Secondly, you can avoid the uncertainties and risks associated with private sales. 
One of the advantages of selling your car to a reputable scrap car buyer in Sydney is receiving cash for your vehicle. Cash transactions provide immediate funds, allowing you to use the money for your next purchase or any other financial needs. We at Scrap Car Syd offer cash payment options to avoid any delays or complications.
Contact Us Today
Don't let your scrap car continue to gather dust and occupy valuable space. Turn it into instant cash with Scrap Car Syd. Our hassle-free and reliable service ensures a seamless experience, from providing a free quote to towing away your scrap car. Say goodbye to the stress of selling privately or dealing with unreliable buyers.
Contact us today via our website or give us a call. Our friendly team will be happy to assist you, answer your questions, and provide you with a competitive quote for your scrap car. Take the first step towards getting rid of your unwanted vehicle and receive instant cash in return with Scrap Car Syd.