In bustling cities like Sydney, the issue of old or junk cars taking up valuable space is a common predicament. These vehicles not only occupy space but also pose environmental hazards. Fortunately, there are services that cater to this need, and one such notable service in Sydney is provided by Scrap Car Syd.
Scrap Car Syd offers a streamlined and efficient solution to individuals looking to sell their junk cars in Sydney, ensuring a hassle-free process while contributing to a cleaner and safer environment.
Sell Your Junk Cars in Sydney & Get Upto $9999
Looking to free up space and get some cash for that old, unused car taking up valuable real estate in your driveway or garage?
Look no further! We understand that parting with a vehicle, even one that's seen better days, can be a tough decision. However, our offer of $9999 for your junk cars aims to make this process easier and more rewarding for you.
At our reputable company, we value your time and effort. We've streamlined our process to ensure a hassle-free experience. Simply reach out to us, and we'll guide you through the steps to get your junk car sold swiftly and at a great price. We handle all the paperwork and logistics, so you don't have to worry about anything.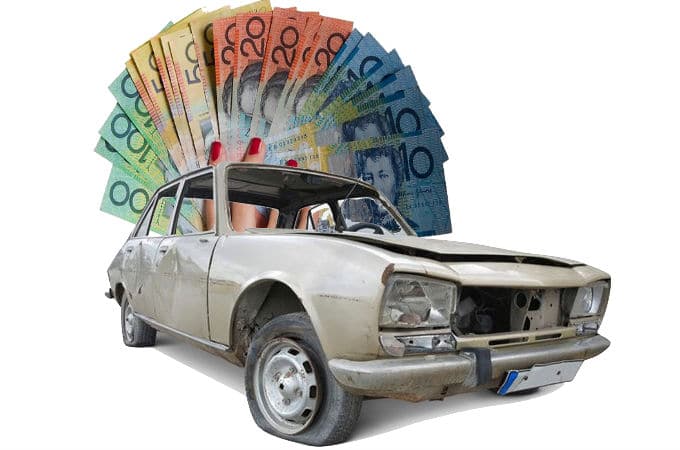 Understanding the Need
Owning a junk car can be a burden for various reasons. Perhaps the vehicle has reached the end of its usable life, it's damaged beyond repair, or it's simply outdated and not worth the cost of repairs.
Whatever the reason, these vehicles can be an eyesore and take up valuable space on properties. Additionally, they contribute to environmental pollution due to leakages of harmful fluids and chemicals.
Recognising these concerns, Scrap Car Syd has positioned itself to offer a convenient and eco-friendly solution to individuals seeking to get rid of their unwanted vehicles.
Why Choose Us
1. Prompt and Convenient Service:
Scrap Car Syd ensures a quick and convenient process for selling junk cars in Sydney. Once you contact them, they promptly schedule a pickup at your preferred time and location. This ensures that you can declutter your space without any delay.
2. Free Vehicle Removal:
One of the most attractive features of Scrap Car Syd's service is their commitment to a hassle-free process. They offer free vehicle removal, saving you the trouble of arranging transportation for your junk car.
3. Fair and Transparent Valuation:
Scrap Car Syd believes in providing fair and transparent valuations for junk cars. We assess the value of your vehicle based on its make, model, condition, and market demand. The pricing is upfront and reasonable, ensuring you receive fair cash for your old car.
4. Environmentally Responsible Disposal:
The company adheres to strict environmental guidelines when disposing of junk cars. They follow eco-friendly recycling and disposal practices to minimize the environmental impact of old and damaged vehicles. This commitment aligns with sustainable and responsible waste management.
5. Handles All Vehicle Types:
Whether you have a car, van, truck, SUV, or any other type of vehicle, Scrap Car Syd accepts them all. Their service is versatile and caters to a wide range of vehicle types and conditions.
6. Paperwork Assistance:
Navigating the paperwork involved in selling a junk car can be overwhelming. Scrap Car Syd assists you throughout the documentation process, ensuring a smooth and stress-free transaction.
The Process
Contact Scrap Car Syd:
Reach out to Scrap Car Syd via phone or online inquiry form, providing details about your vehicle, such as its make, model, year, and condition.
Valuation:
Scrap Car Syd will evaluate the information provided and assess the value of your junk car.
Agree on the Offer:
Once the valuation is complete, Scrap Car Syd will present you with an offer for your junk car. If you accept the offer, they will schedule a convenient pickup time.
Vehicle Pickup:
On the agreed-upon date and time, Scrap Car Syd will come to your location and tow away the junk car for free.
Receive Payment:
After the vehicle is towed, you will receive the agreed-upon payment, completing the transaction.
Contact Us Now! We Pay $9999 to Buy Your Junk Cars -
If you're looking to sell your junk car in Sydney, Scrap Car Syd offers a reliable, prompt, and eco-friendly solution. Their commitment to responsible disposal and customer satisfaction sets them apart in the industry.
By choosing Scrap Car Syd, you not only rid yourself of an unwanted vehicle but also contribute to a cleaner environment through their sustainable disposal practices.
Reach out to Scrap Car Syd today and let them help you transform your old car into cash while promoting a greener future for all.