Are you tired of seeing that old, unused car taking up valuable space in your driveway? Do you want to clear your property while also making some extra cash? Look no further! Scrap Car Syd is your ultimate solution for turning your unwanted vehicles into cash in Sydney. With our top-notch scrap car buyer service, you can bid farewell to your old, scrap car woes while also contributing to a more sustainable environment.
Scrap Car Syd Is a Leading Scrap Car Buyer
At Scrap Car Syd, we pride ourselves on being Sydney's leading scrap car buyer service. With years of experience in the industry, we have established ourselves as a trusted name when it comes to disposing of old vehicles in an environmentally friendly and responsible manner. Our team of experts is committed to providing you with a hassle-free, efficient, and financially rewarding experience.
We Buy Scrap Cars and Pay Cash Up To $9999
At Scrap Car Syd, we value your old vehicles. Whether your car has reached the end of its road life or has become a financial burden, we offer top cash for scrap cars. Our payouts can go up to $9999, depending on the condition and value of your car.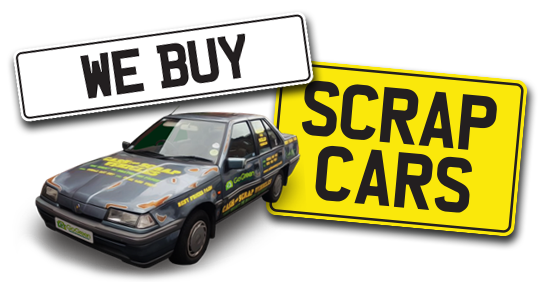 Scrap Car Syd Offers Professional Towing
Worried about how to transport your scrap car to our facility? Don't be. We provide professional towing services, which means you don't have to worry about arranging transportation. Our team will take care of the logistics, making the process even more convenient for you.
We Recycle Scrap Cars
At Scrap Car Syd, we're committed to sustainability. We go beyond just buying scrap cars – we recycle them responsibly. Our car recycling process ensures that valuable materials are recovered and reused, reducing the need for new resources. By choosing us, you're contributing to a greener future.
Essential Documents and Legalities
Selling a scrap car involves some paperwork. Don't worry – we'll guide you through the entire process. You'll need to provide proof of ownership and a valid photo ID. Our team will assist you in completing all necessary legal documentation to ensure a smooth and legitimate transaction.
Scrap Car Selling Process
Selling your scrap car with Scrap Car Syd is a breeze. Our streamlined process ensures that you can get rid of your old vehicle quickly and effortlessly:
Get a Quote: Contact us with details about your car, such as its make, model, year, and condition. Our experts will provide you with an instant quote based on this information.
Accept the Offer: Once you receive our quote, you can choose to accept it. Our quotes are competitive and reflective of your car's value.
Schedule Pickup: We understand the importance of convenience. We'll arrange a pickup time that suits your schedule. Our team will come to your location, whether it's your home, workplace, or any other place.
On-the-Spot Payment: When our team arrives, they'll perform a quick inspection to ensure the information you provided matches the actual condition of the car. Once everything checks out, we'll hand you the agreed-upon amount in cash right then and there.
Eco-Friendly Disposal: Your scrap car will be taken to our facility, where we will use environmentally friendly methods to recycle and responsibly dispose of its components.
Preparing Your Scrap Car for Sale
While we accept cars in various conditions, preparing your scrap car for sale can help increase its value. Remove personal belongings, clean out the interior, and collect any important documents. While minor repairs aren't necessary, removing valuable components like batteries and valuable parts can be done to maximize your return.
Maximizing Profit from Your Scrap Car
To maximize your profit, gather as much information about your car as possible. This includes details about its make, model, year, mileage, and any issues it may have. The more accurate the information, the more precise our quote can be. Additionally, ensuring that you have all the necessary documents ready will speed up the selling process.
Scrap Car Recycling and Sustainability
We understand the environmental impact of old car disposal. That's why we emphasize responsible recycling and disposal practices. Our experts dismantle the cars, salvaging usable parts and materials. Hazardous substances are handled according to strict regulations. By choosing Scrap Car Syd, you're contributing to a more sustainable future.
Why Sell Your Scrap Car To Us?
We are your top choice for Scrap Car Buyers. Here's why:-
1. Instant Cash for Your Scrap Car
We understand that you want a quick and convenient process when it comes to selling your scrap car. That's why we offer instant cash for your vehicle. No more waiting around for weeks or dealing with lengthy paperwork – with Scrap Car Syd, you can have cash in your hand on the same day!
2. Any Make, Any Model, Any Condition
It doesn't matter if your car is a rusted relic or a slightly damaged vehicle. We accept cars in all conditions, whether they are running or not. This means you can sell your car to us regardless of its age, make, model, or condition. We see value in every car!
3. Eco-Friendly Disposal
Concerned about the environmental impact of scrapping your car? We've got you covered. Our eco-friendly car disposal methods ensure that hazardous materials are properly handled and that recyclable materials are extracted, reducing the carbon footprint associated with old car disposal.
4. Free Towing and Removal
Worried about the logistics of getting your car to us? Don't be! Scrap Car Syd offers free towing and removal services. Our team will come to your location, pick up your car, and ensure it's transported to our facility without you having to lift a finger.
5. Transparent Process
We believe in transparency at every step of the process. Our experts will evaluate your car and provide a fair and competitive quote. You can trust that there are no hidden fees or last-minute surprises – what you see is what you get.
6. Customer Satisfaction
Our customers are at the heart of everything we do. We are dedicated to providing you with a seamless experience from start to finish. Our friendly and knowledgeable team is always ready to address your queries and concerns, making the process as smooth as possible.
Contact Us Today
Ready to get rid of that old eyesore and make some extra cash? Contact Scrap Car Syd today to experience the best scrap car buyer service in Sydney. Our team is here to assist you every step of the way. Say goodbye to your scrap car woes and hello to a clutter-free space and extra money in your pocket!
Scrap Car Syd is your trusted partner when it comes to turning your unwanted cars into cash. Our reliable and efficient scrap car buyer service in Sydney ensures that you not only get rid of an old vehicle but also contribute to a greener future.
With a commitment to transparency, customer satisfaction, and responsible disposal, we're the top choice for anyone looking to sell their scrap cars. Contact us today call us on 1300 356 697  or get a quote and let us help you turn your scrap car into a valuable asset.