Old cars are a headache no matter what. If they're faulty and no longer roadworthy, or have been replaced in function, then they merely occupy space at your property; if they're still in use, then you might be putting your own safety at risk every time you drive. But what do you do about an old car?
If it can't be driven, then it's hard to get rid of. And even if you could, they won't fetch much at a dealership or auction. If you're looking to sell my old cars, try Scrap Car Syd for up to $9999 in cash! We take in all kinds of old cars, unwanted cars or damaged vehicles, and give the best offers for them in all of Sydney! No need to worry if your old car isn't roadworthy anymore–we come to your home, office or any location with our tow truck to remove it for you.
Talk to Scrap Car Syd about selling my old cars today, and we can get you a quick no-obligation quote after getting details about your car! Don't lose the chance to earn up to $9999 on what otherwise would just be junk!
The Best Place To Sell My Old Cars
Dealerships and used car sellers may take your old car, but are unlikely to offer much in return, especially if the condition of your car is unideal, or the model is extremely common. While your car may be old, it's undoubtedly in your best interest to go for the option that nets you the most gain for an asset.
Scrap Car Syd offers the best prices for old cars because they're useful to us too. Old and unwanted cars we take in have all useful parts and components recycled, so that they can be used to repair other cars or reused for other projects. The metal of the car can also be scrapped and reused.
We're always looking for more old and unwanted cars to transform, which is why we give the best offers to people who sell my old cars! If you need more reasons to trust us, here's a few more: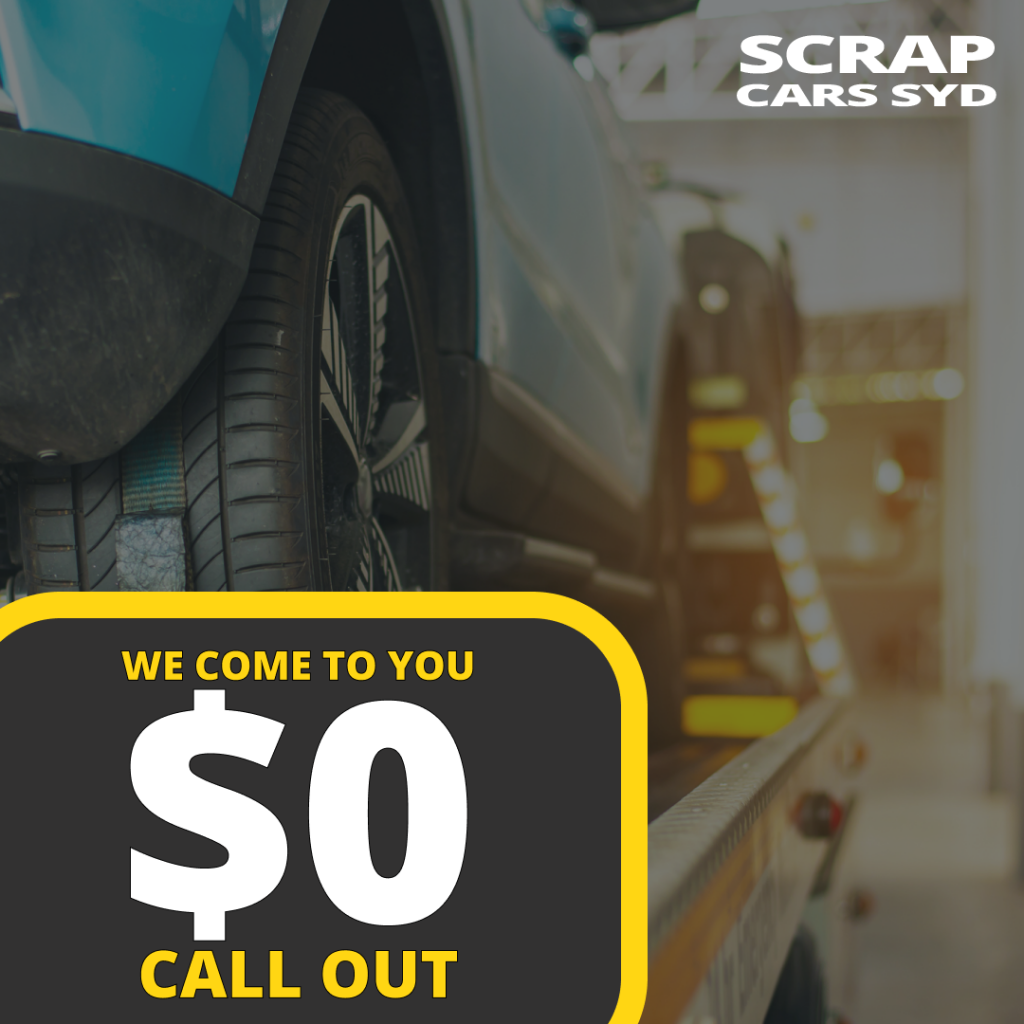 We buy all kinds of vehicles
Expert vehicle removalists take over
Known for good customer service, patient and friendly
The best deals in Sydney
Same-day service to move things along fast
Selling My Old Cars Process
When you contact us to sell my old cars, the process is very simple! Here is how you can get up to $9999 in cash quickly:
Give us details about the make, model and condition of your car
Approve the quote for our offer
Schedule a time for our expert car removalists to come
Receive cash and let us take the car away!
Our removalists are skilled at removing old cars, even if they lack mobility. We guarantee that we won't cause any damage to your driveway, garden or any other part of your property.
You'll get your cash right away when our crew arrives to take the vehicle! If you're not too keen about our offer, don't worry. Our quotes are obligation-free, meaning you can walk away any time before finalising the deal. We think you'll be perfectly satisfied with our offers, however, as we have some of the best prices in Sydney!
Call us at 1300 356 697 or fill in the online form, and we'll get you started on the process to sell my old cars. Between our strong customer service, efficient car removal, and easy process to get you cash in hand for old cars, we guarantee your satisfaction and are always ready to work with you!